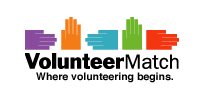 794 Canterbury Road, Milford, DE 19963
(302) 424-1504
Founded 2004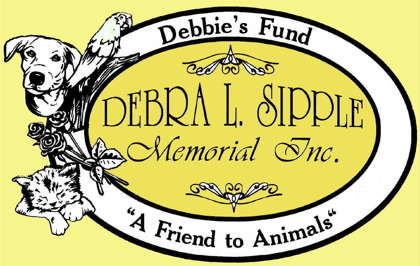 SHARE THE SEASON 2016

Please Help Us Save Them!
PLEASE Join us in bringing much needed help to shelter animals in Kent and Sussex. Make a tax deductible donation, Go to above click on "Make a Donation"

Or you can send a check to Debbie's Fund, 794 Canterbury Rd., Milford, DE 19963.

We need your help! Thank you!
As part of our "Share the Season" event we will have a partner tree at Grotto's Pizza in Milford as part of their 20th "Parade of Trees". On display Nov. 22 to Jan. 1.

Enjoy all the trees! it is a fun event that Grotto's put on to help local charities! Please stop by, have a pizza & make a donation to our tree!

If you would like your business card displayed on out tree: Contact us - email DLSM@DLSM.org Thanks to Concord Pet for their support!


BECOME AN EVENT SPONSOR ~ HELP US SAVE THEM!
REMEMBER! WE CAN NOT EXIST WITHOUT YOUR SUPPORT!
Be A Friend to Animals! ~ PLEASE!


We are Looking for a Few Dedicated Volunteers!
If you have an idea for a fund raising event and the management skills to run it - PLEASE Call Us (302) 424-1504. We would welcome a group to do a golf outing with us!

We need clever fund raising ideas and clever people to make them work! Manage an event for us!
Maybe we are right for each other.

A donation to Debbie's Fund in someone's name makes a unique gift.
Send us the names along with the check and we will mail out a card and letter telling the recipient of your gift!
GREAT for Any Occasion Giving!

UPDATES:



For Information about DLSM News and Fundraisers, contact any Trustee or

Send us your email address!
Visit our FACEBOOK Pages: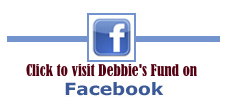 RECENT MEMORIAL NEWS

March & June 16 Bingo at the Frederica Center. Thanks to juanita Yager & Lydia Regan for organizing. Thanks to center employees Cathy Mosley and Renee Hoffman.
Parade Of Trees 2015 - November 25 through December 31. Thank You, Milford Grotto Pizza!
As of December, 2015 completed 5 grants to area shelters. Concord Pet Foods and Supplies have been a welcomed partner in our effort. We thank them!
Thanks to all who donated to our Share the Season '15 campaign.
WHEELS AND WINE '15 Charity Car Show & Vendors at the Vineyard '15 at Pizzadili Winery, Felton, August 30. Skinny Leg Pete Band LIVE! DJ Jen Tunis & the "Dancin' with Jen" line dancers! 5,000 Guests! 53 Vendors 313 Show Cars! THANKS!
On June 12, 2015 we held Par for Pets '15 with 11 teams and 19 hole sponsors, 4 Friends to Animals sponsors, and Milford Skating Center as refreshment sponsor.

To See Older Memorial News Click Here. **

NEW DEBBIE'S FUND T-SHIRTS ARE AVAILABLE!

The white Tees with DLSM logo and paw tracks on the front. $10 each! To order: Call or email us!

PLEASE HELP DEBBIE'S FUND GROW!

Click on the dog to make a donation!






PRESS
The first full page article about Debbie and the Memorial appeared in the Dover Post newspaper on July 6, 2005. Since that time the local press has given us and our events excellent coverage. Press coverage has been instrumental in our success and we thank The Milford Beacon, The Delaware State News, The News Journal, The Milford Chronicle, The Cape Gazette, The Dover Post, The Harrington Journal, Milford Live, Cool 101.3 radio, Eagle 97.7 radio, and WBOC-TV. (SEE "DLSM PRESS" in the PHOTO GALLERIES on this website)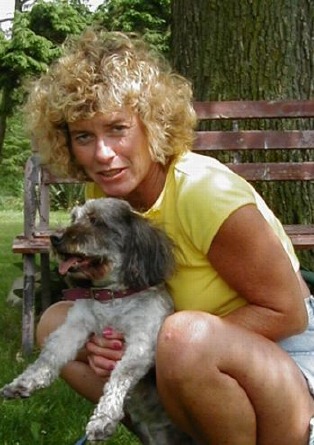 "Debra Lynn Sipple 12/24/58 - 1/31/04"
"Friend to Animals In Perpetuity"
The text of a plaque installed on the entrance wall at the Kent County SPCA in Camden, DE
Since September 2007, DLSM has been a life member of the First State Animal Center/SPCA.
MISSION
Debra L. Sipple Memorial, Inc. (Debbie's Fund) is a charitable 501 (c) 3 non-profit Delaware corporation established to honor the memory of Debbie Sipple and her love of animals by benefiting IRS approved organizations providing care for homeless animals. By investing a portion of donations and other income, the Memorial also functions as an endowment for animals in need. The Memorial is an all volunteer organization managed by the Trustees.

PHOTO GALLERIES
* DLSM Press *
* Debra Sipple *
* DLSM Events *
- To view photos CLICK on the purple links -



eMail Us

Remembrance and In Memoriam Donations
Those Remembered

Bryan L. Schilling ~~~ Marsha Potenzano ~~~ Ira R. Woodland ~~~ Edward F. Plucentik Jr. ~~~ Elizabeth Donovan ~~~ Phillip B. Elliott

Susie G. Remus ~~~ Michael Baynum ~~~ Raye E. Moore ~~~ Albert "Jack" Christensen ~~~ William C. Quillen ~~~ Michael G. Schifferer

Beverly Saunders ~~~ Neil Essick ~~~ Nathan Sipple Jr. ~~~ William D. Webb ~~~ Richard Baker ~~~ Susan Fuhrman ~~~ Mary M. Palmer

Barbara A. Remus ~~~ Clara Harrington ~~~ Thelma Mae Sipple ~~~ Lee K. Stubbs ~~~ John E. Arsenault ~~~ Margaret Carey

Corporal Brandon M. Craig ~~~ Robert E. Moore ~~~ Ralph Thomas Bell ~~~ William Michael Newnam ~~~ Capt. Jack Donovan

Betty Dill ~~~ Michael D. McCusker ~~~ Alice Lee Brittingham ~~~ Donald "Hoss" Webb ~~~ Kathlyn (Kathy) M. Swift


* Click HERE to View Memorials*



An "In Memoriam" or "Remembrance" donation to Debbie's Fund in memory of a family member or friend is a meaningful way for you to express your sympathy. Contributions go to help homeless animals right here in our community and can be designated to the program of your choice. The Fund will send a note to the bereaved family acknowledging your thoughtful gesture, and you will receive a tax receipt and a note of thanks for your generosity. The amount of your donation can be confidential. A donation of $2,500 or more can placed in a "Remembrance" that will be result in a donation in the person's name every year to a DLSM supported organization of the donor's choosing. To make an In Memoriam donation in any amount or to arrange a Remembrance donation, contact any Trustee.


* Click HERE to view Pet Memorials*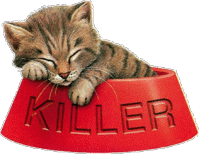 THANKS FOR VISITING! PLEASE bookmark our site for future updates!


Certified for eBay Giving Works since 2006. MissionFish nonprofit ID 12399.

Member: Chamber of Commerce for Greater Milford Inc.