For Information about DLSM News and Fundraisers, contact any Trustee or

Send us your email address!
Visit our FACEBOOK Pages: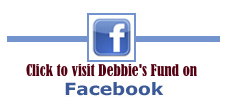 RECENT MEMORIAL NEWS

"Share the Season 2016" was again a success! Thanks to all who donated!
As part of our "Share the Season" event we had a "partner tree "at Grotto's Pizza in Milford as part of their 20th "Parade of Trees". On display Nov. 22 to Jan. 1. Thanks to Ernie Moore & Joyce Cohee for helping decorate our tree. And Thanks to Milford Grotto Pizza and all the partners that donated!
In 2017, we granted 1st. State Animal Center/SPCA , Sussex County Animal Assoc./WAR, and Purrfect Haven Cat Rescue for the 13th straight year. We also granted 6 other groups in Delaware. Thanks to Concord Pet Foods and Supplies for help with the granting.
March & June 16 Bingo at the Frederica Center. Thanks to Juanita Yager & Lydia Regan for organizing. Thanks to center employees Cathy Mosley and Renee Hoffman.
Parade Of Trees 2015 - November 25 through December 31. Thank You, Milford Grotto Pizza!
As of December, 2015 completed 5 grants to area shelters. Concord Pet Foods and Supplies have been a welcomed partner in our effort. We thank them!
Thanks to all who donated to our Share the Season '15 campaign.
WHEELS AND WINE '15 Charity Car Show & Vendors at the Vineyard '15 at Pizzadili Winery, Felton, August 30. Skinny Leg Pete Band LIVE! DJ Jen Tunis & the "Dancin' with Jen" line dancers! 5,000 Guests! 53 Vendors 313 Show Cars! THANKS!
On June 12, 2015 we held Par for Pets '15 with 11 teams and 19 hole sponsors, 4 Friends to Animals sponsors, and Milford Skating Center as refreshment sponsor.

To See Older Memorial News Click Here. **

NEW DEBBIE'S FUND T-SHIRTS ARE AVAILABLE!

The white Tees with DLSM logo and paw tracks on the front. $10 each! To order: Call or email us!

PLEASE HELP DEBBIE'S FUND GROW!

Click on the dog to make a donation!






PRESS
The first full page article about Debbie and the Memorial appeared in the Dover Post newspaper on July 6, 2005. Since that time the local press has given us and our events excellent coverage. Press coverage has been instrumental in our success and we thank The Milford Beacon, The Delaware State News, The News Journal, The Milford Chronicle, The Cape Gazette, The Dover Post, The Harrington Journal, Milford Live, Cool 101.3 radio, Eagle 97.7 radio, and WBOC-TV. (SEE "DLSM PRESS" in the PHOTO GALLERIES on this website)