For Information about DLSM News and Fundraisers, contact any Trustee or

Send us your email address!
Visit our FACEBOOK Pages: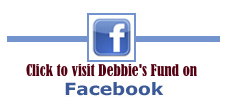 RECENT MEMORIAL NEWS

Designer Bag Bingo Night at the Camden Moose Dec. 6. Thanks to Mr. Tony Consolazio of the Moose and Gale Reed for the help!
Quarter Auction - Nov. 14 at the Milford Skating Center - Thanks to Trustee Carmen Kemper.
* Designer BINGO Night *, Saturday, May 4 at the Milford Elks Lodge. We had 54 players. Thanks to Hope Caldwell for managing the event.
MEET & GREET "TEA" held April 12 at Brick Hotel in Georgetown, DE.
Thanks to all who donated to our 2012 Share the Season event.
On December 23, a Quarter Auction was held at the Milford Moose Lodge,20412 Beaver Dam Rd in Milford. Ms. Dana Hastings, of Celebrating Home conducted the event to benefit our general fund. Thanks Dana!
Our BINGO night at the Camden Moose on Dec.7 drew 54 players. Thanks to Trustee Hope Caldwell who managed the event.
On November 2, a quarter auction was held at the American Legion Ambulance Station 64, 111 W. Glenwood Ave. in Smyrna. Ms. Melissa Kelley Wilson of DE Quarter Auction Consulting group ran the event for Debbie's Fund.

To See Older Memorial News Click Here. **

NEW DEBBIE'S FUND T-SHIRTS ARE AVAILABLE!

The white Tees with DLSM logo and paw tracks on the front. $10 each! To order: Call or email us!

PLEASE HELP DEBBIE'S FUND GROW!

Donations to Debbie's Fund are 100% Tax Deductible!